The Gift Every Man Desires That Lasts All Year Long
22 Nov 2018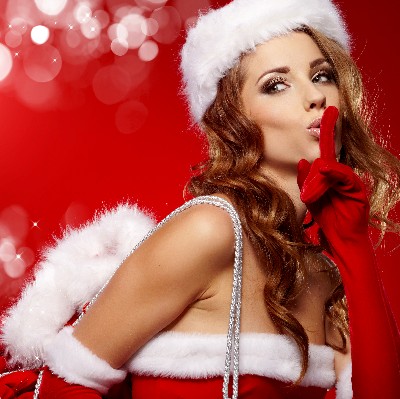 It has arrived – the season that draws out gift-giving and frustration. The Holidays are upon us and just like every year, you scramble to find the perfect gifts for family, friends, and most especially that special man. It is a fight all women face at least once a year, and it never gets easier. Worse, the realization that next year, your list of potential "perfect gifts" will be one shorter.
What we need is flexibility, a gift we can include on our list that is fresh every year and always just what he wants. I found magazines to be just what I was looking for. Not just any magazines, however. When I am looking for a magazine for my partner, I want something that will stimulate his mind, entertain him, and turn his attention back to me. Adult magazines – yes, the ones with the naked girls – do just that.
More Than Good Looks

Adult magazines are so much more than just pictures of scantily clad or fully naked women. Sure, Hustler is known for its very risqué features, from nudity to graphic sex toy use. It also features cartoon satire and political talk in the pages in between. When men say they read Playboy for the articles, that is not just a line to get them out of trouble. Playboy regularly features interviews and pictorials on celebrities, from Kate Moss and Ben Affleck to every grown-up comic book fans' hero Stan Lee.
The Classics

When it comes to choosing adult magazines, the field is wide and flush with quality and women. The staples of the adult magazine world – Penthouse, Playboy, and Hustler – provide content to stimulate more than a man's body. Articles, satire, social commentary, and celebrity interviews keep his mind stimulated as well, and offer him things to share with you if you happen to not be into viewing the naked photos yourself. I like to mix these with magazines that focus not just on the physical entertainment, but niches in that entertainment as well.
Variety is the Spice of Life

If you are playful, and a little mean, get him a subscription to Penthouse Letters. Every time it arrives, wonder aloud if they have published your letter yet. Use the magazine to spice things up in the bedroom by challenging him to try a fantasy with you. Speaking of fantasies, if he is wondering what you possibly see in that movie, Variations will give him some ideas.
Like a Fine Wine

On the other hand, if you are tired of your man fantasizing about women who are a decade or younger than him, consider showing him, in pictures, just what a mature body has to offer. 30+, 40+, and 50+ feature the most beautiful bodies that age and grace have to offer. Demonstrate how beautiful those curves can be, and help him learn a whole new appreciation for your experience.
Adult magazines are a gift I purchase for my partner every year, knowing he will get something different every time, and knowing that my list of "perfect gifts" will last one more year. Be open with your partner about the gift you give him. Invite him to talk about his fantasies with you, and enjoy the results of his sexual stimulation together.
Showing 1 to 3 of 3 (1 Pages)